$16.77
$0.48 GIFT CARD DOLLARS
BUY NOW
Wrangler Men's Regular Fit Jeans
Men's Regular Fit Jeans:100% CottonMachine Wash ColdWranglerRegular Fit JeansZipper and Button Closure2 Side Pockets2 Back Pockets1 Key PocketBelt LoopsAvailable in Assorted Colors
Store: Wal-Mart.com USA, LLC | Show deals for Wal-Mart.com USA, LLC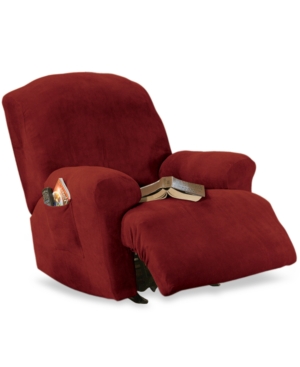 $180.0$89.99
$2.67 GIFT CARD DOLLARS
BUY NOW
Sure Fit Stretch Pique Medium Recliner Slipcover Bedding
Sure Fit Stretch Pique Medium Recliner Slipcover Bedding Home - Misc More for the Home - Slipcovers
Store: Macys.com | Show deals for Macys.com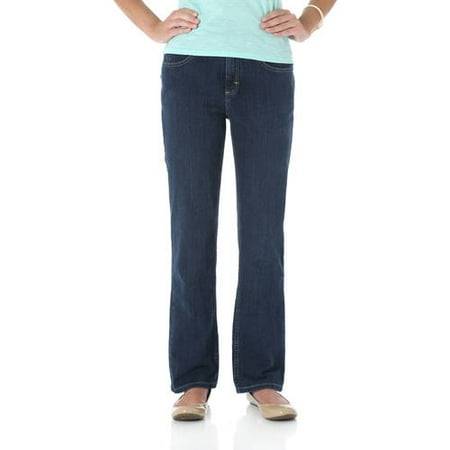 $19.94
$0.57 GIFT CARD DOLLARS
BUY NOW
The Riders By Lee Women's Classic Fit Straight Leg Jeans Available in Regular, Petite, and Long Lengths
The Riders By Lee Women's Slender Stretch Bootcut Jeans60% cotton, 37% polyester, 3% spandexMidrise natural fitClassic straight leg openingSits just below natural waistStretch denim that is Instantly SlimmingAvailable in Petite, Medium, and Long InseamsMachine wash cold
Store: Wal-Mart.com USA, LLC | Show deals for Wal-Mart.com USA, LLC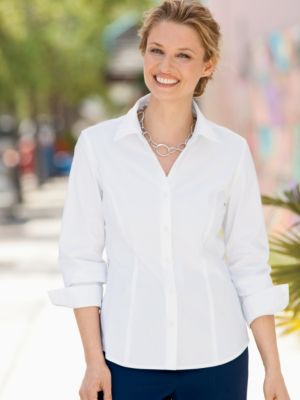 $59.95$5.97
$0.15 GIFT CARD DOLLARS
BUY NOW
Our Essential Shirt is designed for layering ease, with a slightly shaped fit thats flattering and comfortable under a jacket or cardigan. Cotton broadcloth with a touch of spandex for stretch ease. Front and back princess seams, button cuffs, long sleeves and rounded shirttail hem. Machine wash/dry.
Store: Appleseeds | Show deals for Appleseeds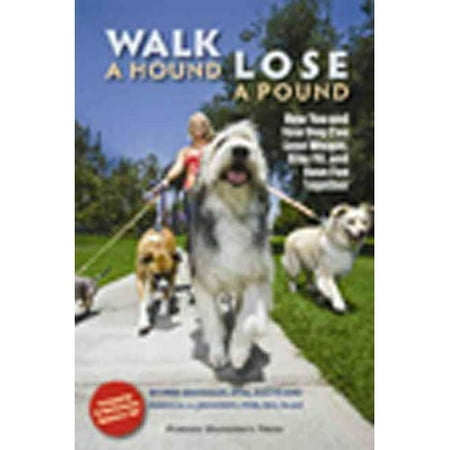 $12.94
$0.36 GIFT CARD DOLLARS
BUY NOW
Walk a Hound, Lose a Pound: How You and Your Dog Can Lose Weight, Stay Fit, and Have Fun Together
A dog is an ideal workout partner: always supportive, happy to go for a walk, and never judgmental. When people and dogs exercise together, fitness and health happen on both ends of the leash. As the obesity epidemic spreads, 70 percent of Americans and 50 percent of dogs are overweight or obese, resulting in staggering health care costs and suffering. The causes, consequences, and treatment for the overweight and obese are strikingly similar in people and dogs. Walk a Hound, Lose a Pound, written by an expert veterinary surgeon and leading nurse researcher, helps you move from a food-centered relationship with dogs to an exercise-centered relationship. This volume is designed for dog lovers, dog owners, and families. Based on the latest scientific findings, it will also help professionals (including physicians, veterinarians, and physical therapists) fight obesity and promote fitness in both people and pets. Never has there been a more compelling time for innovative approaches to increasing physical activity, reforming sedentary lifestyles, and enhancing fitness. Walk a Hound, Lose a Pound provides specific strategies for people and dogs to exercise together, lose weight together, and have fun in the process.
Store: Wal-Mart.com USA, LLC | Show deals for Wal-Mart.com USA, LLC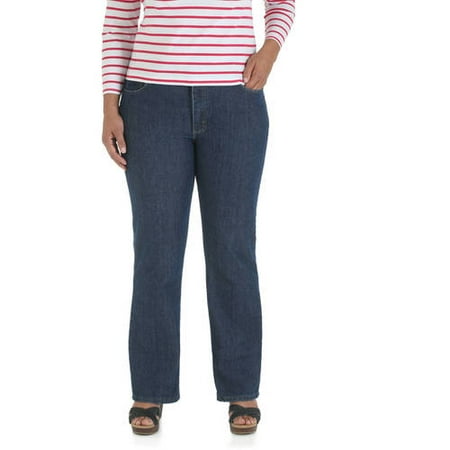 $21.97
$0.63 GIFT CARD DOLLARS
BUY NOW
Riders by Lee Women's Plus-Size Relaxed Fit Straight-Leg Jeans, Available in Medium, Petite, and Long Lengths
Riders by Lee Straight Leg Relaxed Fit: 99% cotton/ 1% spandexPremium stretch denimRelaxed fit sits just below natural waist, relaxed hip and thighStraight leg opening5 pocket silhouette with clean back pocketsFloating watch pocketTwo front scoop pocketsMachine wash cold, tumble or line dryPlus-size jeans come in sizes 14W, 18W, 18W petite, 20W, 28WColors: blue mist and dark fade
Store: Wal-Mart.com USA, LLC | Show deals for Wal-Mart.com USA, LLC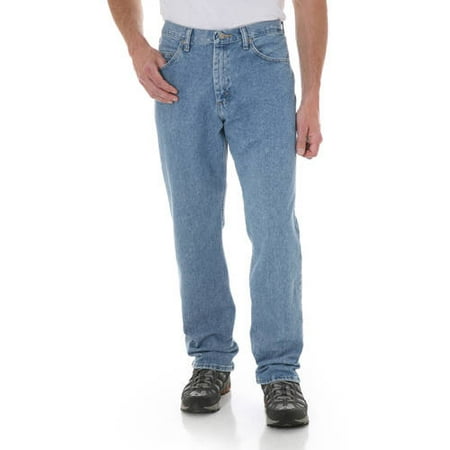 $16.77
$0.48 GIFT CARD DOLLARS
BUY NOW
Wrangler Men's Relaxed Fit Jeans
Wrangler Men's Relaxed Fit Jeans: Cotton/PolyesterBlendMachine Wash ColdWranglerRelaxed Fit Jeans5 PocketsBeltedButton Closure w/ Zipper flyAvailable in Assorted Colors
Store: Wal-Mart.com USA, LLC | Show deals for Wal-Mart.com USA, LLC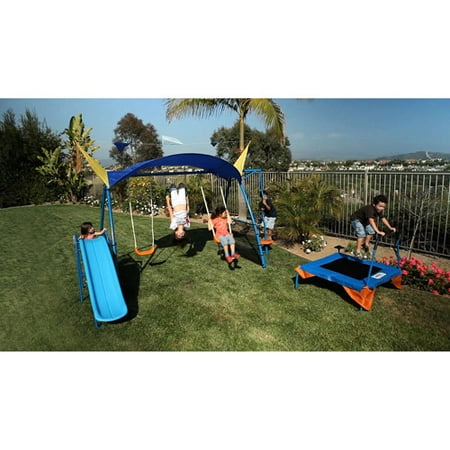 $337.19
$10.11 GIFT CARD DOLLARS
BUY NOW
IronKids Inspiration 600 Fitness Playground Metal Swing Set with Trampoline Spinner and UV Protective Sunshade
IronKids Inspiration 600 Fitness Playground Metal Swing Set with Trampoline Spinner and UV Protective Sunshade: Key Benefits: Multi-activity Swing Set for Kids ensures a great workoutWill get your kids outdoors instead of playing video games on the computer or watching television all dayThe Metal Swing Set with Trampoline Spinner and UV Protective Sunshade features 5 activities that will keep 6 kids busy at the same timeBurns calories, builds all muscle groups and develops kids confidence and sense of balanceThe IronKids Inspiration 600 Fitness Playground Swing Set's expanded sunshade protects kids from harmful UV sun rays, and they will stay outside longerLimited Lifetime Warranty on the IronKids Inspiration 600 Fitness Playground Swing Set's frameFeatures and Specifications: Features 2" Arch Built U-shaped powder treated steel support postsCorkscrew shaped ground stake system will eliminate any parent's concern for safety and stabilityDesigned for children between the ages of 3 and 8 years of ageDimensions: 12.4'L x 9.5'W x 8'H (not including trampoline)What's Included in this Swing Set for Kids:2 swingsMonkey bar with hand grip42" trampoline6' slideExpanded sunshadeFitness Spinner will hold kids on a sturdy and safe platformAll components and hardware included as well as stakesAssembly: Full product manual with detailed instructionsTakes between 4 to 6 hours with 2 adults working to assemble the Metal Swing Set with Trampoline Spinner and UV Protective SunshadeSafety Information:6' of safety space on all sides required as well as on solid level ground is recommended for safetyMaximum Weight Capacity: 600 lbsTested up to the standards of CPSC (Consumer Products Safety Commission)Safety mesh keeps kids safe from other kids when playingTools Needed (Not Included):Only additional tools required are either a hammer or rubber malletFor questions about this IronKids metal swing set, please call IronKids at (866) 924-1688 or visit their website at www. ironkidsfitnessplaygrou
Store: Wal-Mart.com USA, LLC | Show deals for Wal-Mart.com USA, LLC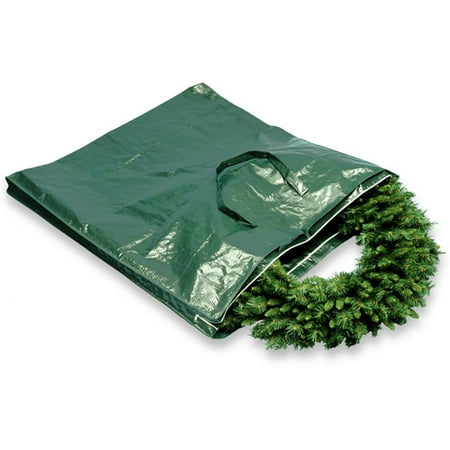 $19.99
$0.57 GIFT CARD DOLLARS
BUY NOW
National Tree Heavy-Duty Wreath and Garland Storage Bag with Handles and Zipper, Fits up to 4' Decorated Wreath
National Tree Heavy-Duty Wreath and Garland Storage Bag with Handles and Zipper, Fits up to 4' Decorated Wreath: For artificial wreath or garland storageDurable constructionHolds up to a 48" wreathHeavy-duty zipperConvenient carry handles
Store: Wal-Mart.com USA, LLC | Show deals for Wal-Mart.com USA, LLC


$49.99
$1.47 GIFT CARD DOLLARS
BUY NOW
Wahoo Fitness Heart Rate Monitor with Belt
Accurate and reliable, this HR monitor records data even when receiver communication is interrupted. -Compatible with any ANT receiving device and sends and receives signals up to 10 feet unobstructed -Comfortable, elastic fabric strap minimizes chaffing -Wireless ANT ultra low power technology license free, 2.4 GHz ISM band operation -Total Weight: 45 grams -User replaceable 3 volt CR2032 coin cell battery -Waterproof up to 5 feet -Adjustable length, two-snap strap is easy to use -NOTE: This is NOT compatible with iPhone 4S
Store: Modern Bike | Show deals for Modern Bike