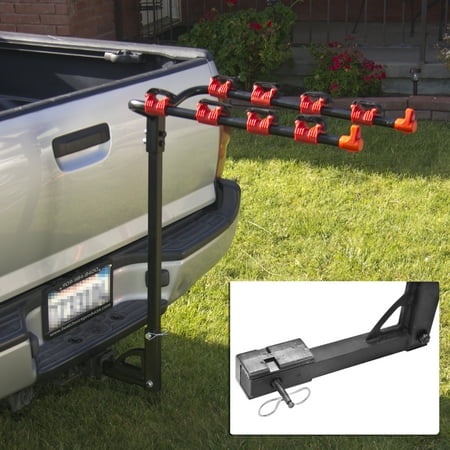 $44.94
$1.32 GIFT CARD DOLLARS
BUY NOW
Bike Rack 4 Bicycle Hitch Mount Carrier Car Truck Auto 4 Bikes New
Bike Rack 4 Bicycle Hitch Mount Carrier Car Truck Auto 4 Bikes New:*NEW PRODUCT WITH FACTORY PACKAGINGFEATURES: TPR (Thermoplastic Rubber)Heavy duty steel construction for durabilityFits both 1-1/4" and 2" common receiver hitch size (hitch is not included but needed)Quick attach bolt install easilyReflective red end caps increase safetyFits most bicycle frames with individual cradlesPLEASE NOTE: Our digital images are as accurate as possible. However, different monitors may cause colors to vary slightly. Some of our items are handcrafted and/or hand finished. Color can vary and slight imperfections are normal for metal as the hand finishing process as we feel, adds character and authenticity to those items.
Store: Wal-Mart.com USA, LLC | Show deals for Wal-Mart.com USA, LLC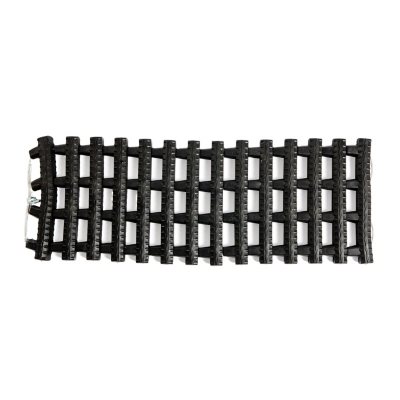 $24.98
$0.72 GIFT CARD DOLLARS
BUY NOW
Snow Joe Auto Joe TrackAssist, Non Slip Traction for Your Car's Tire in Ice, Snow, Mud and Sand
Get a grip with the Auto Joe TrackAssist ATJ650. The TrackAssist provides a non-slip track for your car's tires in ice, snow, mud and sand. The AutoJoe ATJ650 is made from durable PVC to handle cars and trucks. Simply wedge the TrackAssist between your tire and the slippery surface and drive ahead. Comes with a full 2-year warranty from Snow Joe.
Store: Sam's Club | Show deals for Sam's Club


$36.99
$1.08 GIFT CARD DOLLARS
BUY NOW
54W Type/C Flood 6000K 18-Cree XB-D LED Work Light Bar DIY Used in Car/Boat/Auto Headlight
Type: LED; Power (W):54W; Lumen(LM):3780lm; Color Temperature:6000K; Beam: Flood; Service Life:30000 hours; LED Quantity:18; Light Color: White; Unit Dimensions / LxWxH (cm):23.5x7.3x10.7cm; Net Weight (kg):1.32Kg; What's in the box:x Set of Screws,x Fixing Pad,x Strip Light; Function: Light Bar, Working Light; Chip Type: High Performance LED, Cree; Material: PC, Die-cast Aluminum; Features: Windproof, Rustproof, Shockproof, Double Rows, Waterproof, Decorative; Input Voltage:9V-32V,DC; For: Crane, SUV, Bulldozer, Car, Road Roller, Treedozer, Military Command Vehicle, Excavator, Communication Vehicle, Boat, Rescue Vehicle, Engineering Car, Police Car, Off-Road, Fire Engine, UTV, Special vehicle, Tractor, Mining Truck, ATV; IP Grade: IP 67
Store: Light in the Box - US | Show deals for Light in the Box - US


$33.99
$0.99 GIFT CARD DOLLARS
BUY NOW
Winner Mechanical Watches Mens Auto Vogue Sports Car F1 Blue Watch Leather Wristwatch
Movement: Mechanical; Movement type: Automatic Self Wind; Type: Dress Watch; Display: Analog; Feature: Calendar; Case Material: Alloy; Dial Color: Gold; Case Diameter:38-40mm; Case Diameter Approx:4; Case Thickness Approx:1.3; Band Material: PU; Band Color: Black; Band Length Approx (CM):24; Band Width Approx (CM):2; Net Weight(kg):0.1; Note: The small sub-dials on the watch face are for decoration only.; Gender: Men's; Shown Color: Gold
Store: Light in the Box - US | Show deals for Light in the Box - US


$31.99
$0.93 GIFT CARD DOLLARS
BUY NOW
36W Mixing 6000K 12-Epistar LED Double-lines work light Bar DIY used in Car/Boat/Auto headlight
Type: LED; Power (W):36W; Color Temperature:6000K; Beam: High; LED Quantity:12; Light Color: White; Unit Dimensions / LxWxH (cm):16.6x7.3x10.7cm; Net Weight (kg):0.806Kg; Function: Headlamp
Store: Light in the Box - US | Show deals for Light in the Box - US


$37.99
$1.11 GIFT CARD DOLLARS
BUY NOW
9 PCS Set Car Seat Covers Universal Fit Auto Accessories
Material: Textile; Color: Gray, Blue; Dimensions (cm):373712; Weight (kg):1.1; Type: Seat Covers Accessories
Store: Light in the Box - US | Show deals for Light in the Box - US


$13.99
$0.39 GIFT CARD DOLLARS
BUY NOW
LSON ELM327C Super Mini V1.5 Bluetooth OBD-II Car Auto Diagnostic Scanner Tool - Blue
Material: Plastic; Color: Blue; Dimensions (cm):4.7 x 4.5 x 2.3; Weight (kg):0.02
Store: Light in the Box - US | Show deals for Light in the Box - US


$2.99
$0.06 GIFT CARD DOLLARS
BUY NOW
Carking™ 12V 1.5W 18MM Auto Car LED Eagle Eye DayTime Running Light Reverse Lamp-White Light
Type: LED; Power (W):1.5W; Color Temperature:6000K; LED Quantity:1; Light Color: White; Unit Dimensions / LxWxH (cm):31.81.8; Net Weight (kg):0.04; Function: License Plate Light, Daytime Running Light, Fog Light; Chip Type: SMD LED; Material: ABS; Features: Spotlight
Store: Light in the Box - US | Show deals for Light in the Box - US